ANACORTES BIRDING CRUISE TO VENDOVI ISLAND PRESERVE
The 2-hr cruise from Anacortes to Vendovi Island offers you the opportunity to see our year-round resident Alcids: Pigeon Guillemot, Rhinocerus Auklet and the highly endangered Marbled Murrelet.  A puffin may sometimes be seen amongst the auklets.  Other seabirds, sea ducks, oystercatchers, shorebirds, wading birds, cormorants, gulls, bald eagles, seals, porpoise and river otters are often seen as well.  And of course, we are always on the lookout for Orcas.
The 3-hour visit to Vendovi Island Preserve gives you plenty of time to continue birding on your own and explore the island's forest, beaches and grassy meadows on its well-maintained 3-mi trail system.  Lookouts and beaches offer stunning vistas of the San Juan Islands, the Salish Sea, Mount Baker and the North Cascades.  "Staying on trails, and especially staying off our southern bluff areas and our rocky shorelines, is very important in preserving these sensitive habitats." – a note from the Vendovi Island caretakers.
Vendovi Island, located north of Guemes Island. is the little "Hidden Gem" of the San Juan Islands.  The San Juan Preservation Trust has owned the island since 2010 ensuring its protection.
ANACORTES BIRDING CRUISE TO VENDOVI ISLAND PRESERVE
"The Bird Tour to Vendovi Island is a spectacular experience for seabird observation. I loved how well coordinated Stephanie and the boat captain worked to give us every wildlife viewing opportunity. A very special trip!"
Rae, Bellingham
"Loved the diversity of cruising, birding and hiking. Length of trip was good.  The small group size was nice."
Carol, Whidbey Island
"Birding by water you can get a lot closer to the birds without disturbing them. Also Vendovi Island is a very special place I will always remember."
Mary, Whidbey Island
SATURDAYS MAY 13, JUNE 17, SEPTEMBER 9
8:30 am – 3 pm
$224
Departs from Skyline Marine Center, Anacortes
(more details below)
Activity level: EASY
BOOK MY ADVENTURE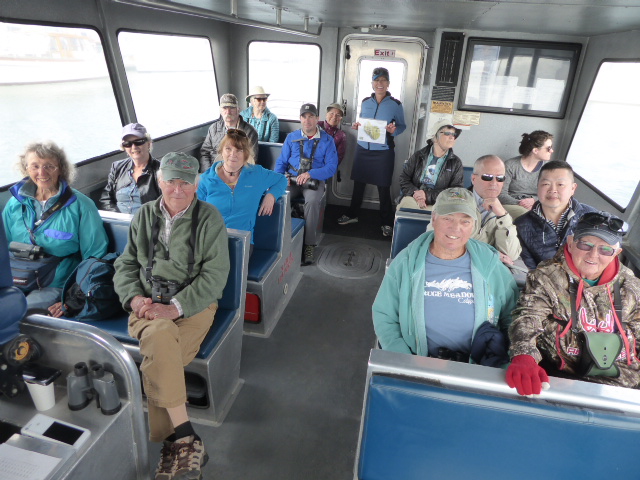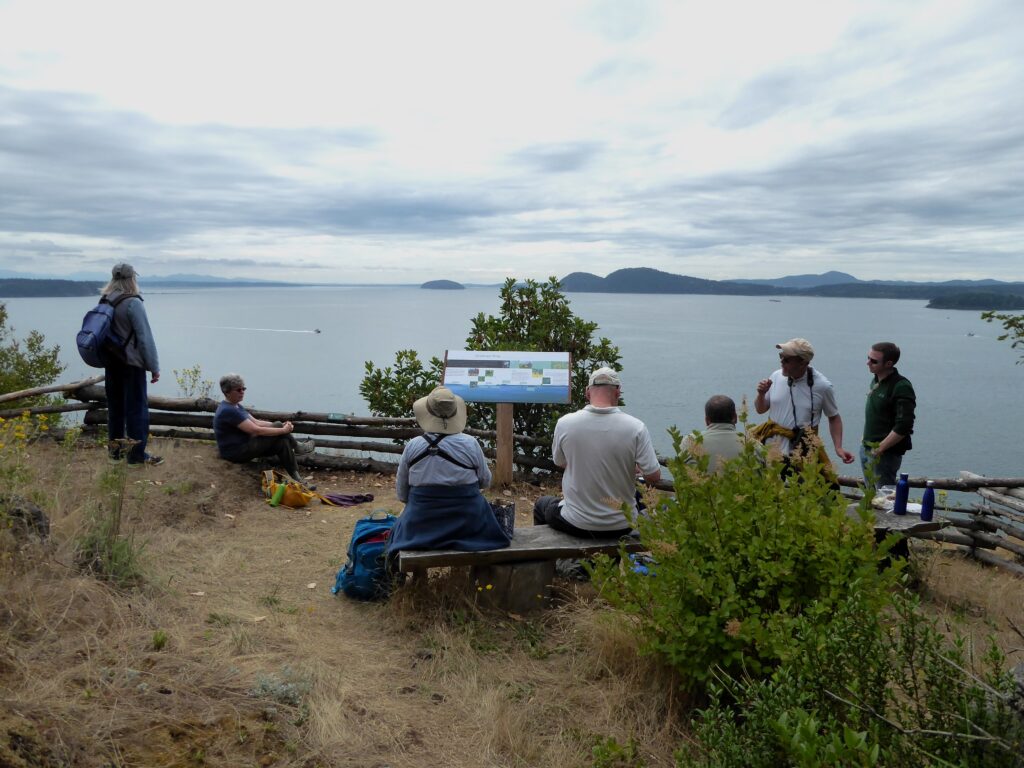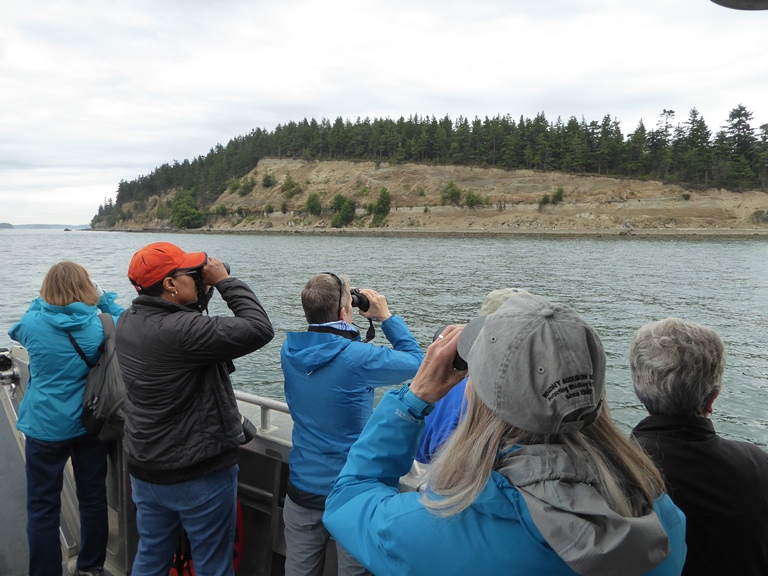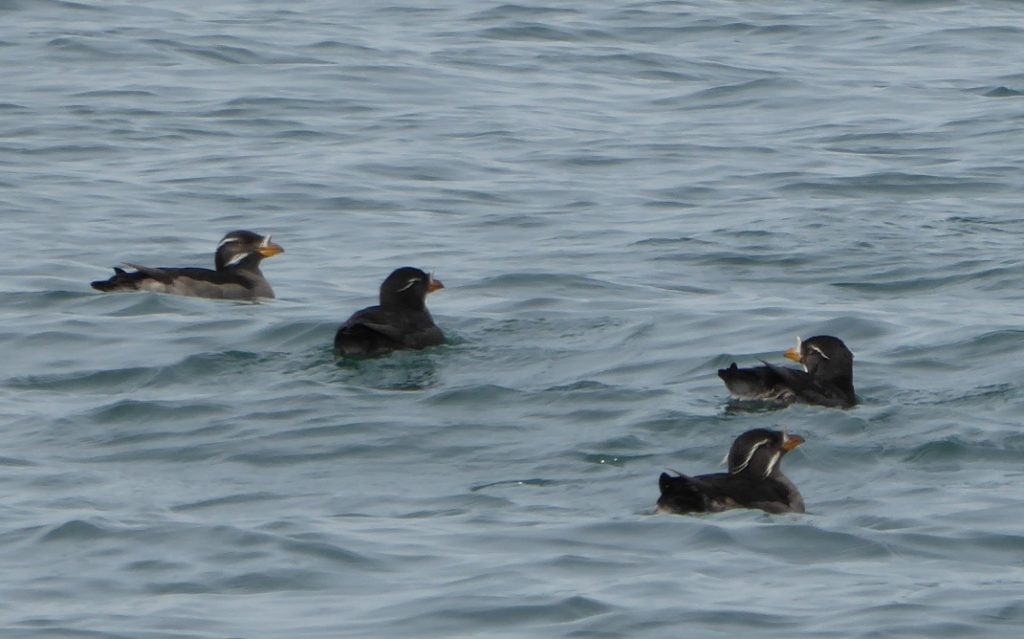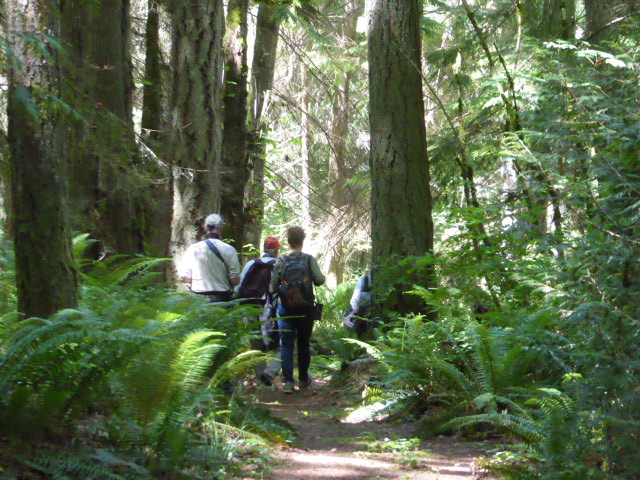 DETAILS
Not included: lunch, taxes & fees, gratuity
What to bring: binoculars, camera, lunch, water, toilet paper/baggie, comfortable walking/tennis shoes and weather appropriate clothing.
Bathrooms: marina, boat, Vendovi Island (temporarily closed)
Donations encouraged: $2-5 p/p for SJPT accepted at Vendovi Island donation box
FAQs: How do I get to your area? | Where can I stay? | Booking & Cancellation policy | Safety & Forms