Experience the extraordinary variety of wildflowers and stunning fall colors, from the edge of the Salish Sea to the North Cascades!
In early Spring, our Guided Wildflower Hikes take you along the edge of Salish Sea, on Fidalgo Island, where entire coastal headlands burst into a palette of colors.  Our coastal forest floor also comes alive with lilies and orchids.
In late Spring and throughout Summer, hike among old forest trees, along trickling streams, around tranquil lakes or up mountain sides to explore the variety of flowers growing in their favorite habitats.
In late Summer, venture up high for a gentle or advanced hike to the expansive alpine meadows filled with wildflowers and the buzzing concerto of pollinators.
In Fall, enjoy the stunning fall colors in the North Cascades on a scenic drive along rivers or a hike around lakes up high in the mountains or down low.
All our Guided Wildflower & Fall Hikes follow well-maintained trails around Fidalgo Island, Mount Baker and the North Cascade Mountains.  All are dirt trails, with varying degrees of muddiness, rockiness and rootiness, that accommodate all hiking levels.
All trails are within a 90 mi radius and a 2 hr drive.  Time of year, road conditions, unforeseen environmental conditions & weather forecasts dictate trail options.
Easy Trails:  little elevation gain (150-500 ft) and 1-4 mi round trip.
Moderate Trails: higher elevation gain (1000-1500 ft) and 4-6 mi round trip.
Please contact us for more information on choosing a trail that accommodates your hiking level.
Note: The first booking will set the trail or scenic drive (Fall) option for the day. For a different level trail, book on an alternate day.  Please inquire prior to booking.
guided wildflower fall hikes
MAY – OCTOBER
9:30 am – 4:30 pm
$288 Adult
$144 Child (10 & under)
(more details below)
Activity level: easy – moderate
CATERED TO YOUR ACTIVITY LEVEL
RESERVATIONS TAKEN UPON REQUEST, PLEASE CALL US AT 360.474.7479
BOOK MY ADVENTURE
"Thoroughly enjoyed identifying and photographing wildflowers while hiking through a beautiful old-growth forest. Stephanie did a great job of picking just the right activity level trail for this sixty-five year old senior."
Walter, New York
"Stephanie was a wonderfully knowledgeable guide. I appreciate her incredible knowledge of the flowers on the trail!"
Sweta, Seattle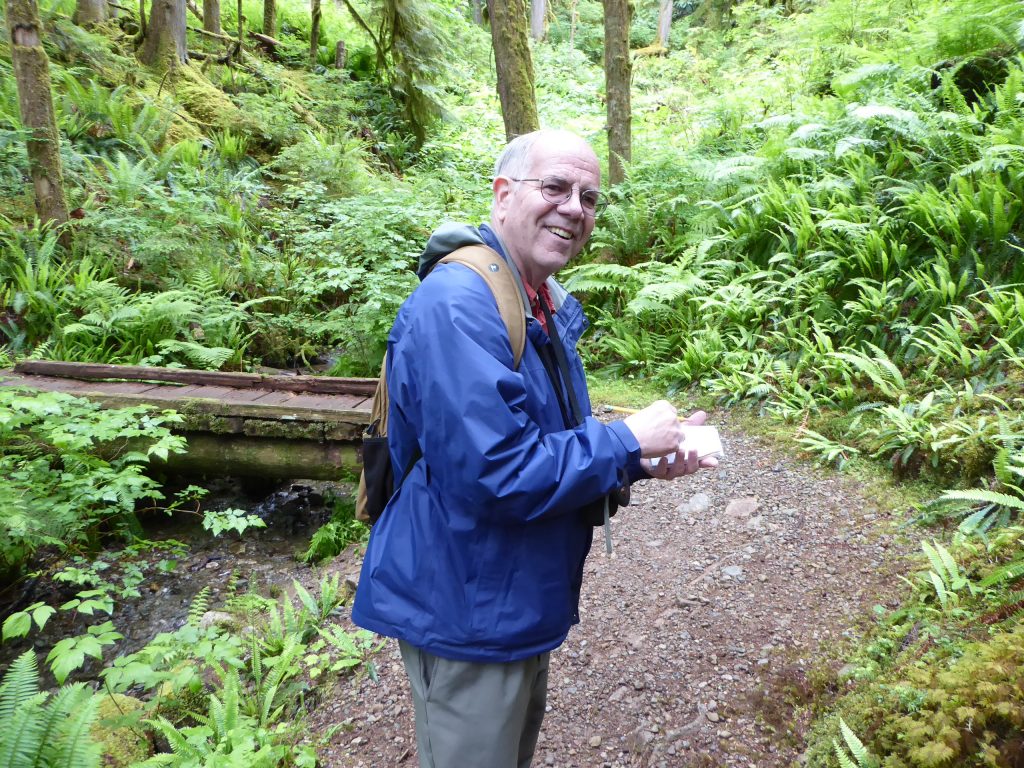 DETAILS
Included: guide, transportation, hiking poles
Not included: lunch, taxes & fees, gratuity
Very small group size: 1-5 Adventurers.  Larger groups accommodated upon request.
What to bring: lunch/snacks, water, comfortable walking shoes, weather appropriate clothing and rain gear.  If hiking: synthetic, moisture-wicking clothing (not cotton), hiking/tennis shoes, rain gear, little baggie & tp, and backpack.
Pick-up & drop-off locations: Anacortes, La Conner, Burlington and Mount Vernon
FAQs: How do I get to your area? | Where can I stay? | Booking & Cancellation policy  | Safety & Forms
Looking for a Multiday Adventure in Skagit?