NORTH CASCADES GUIDED SNOWSHOEING
Activity level: moderate, IDEAL FOR BEGINNERS
Experience the Winter Wonderland of the North Cascades on our Guided Snowshoeing Adventure!
Strap on your snowshoes and let the wilderness of the North Cascades envelope you with its beauty, its serenity, its solitude.  Mountain peaks, alpine meadows, valleys and forests are all elegantly dressed in white. Stop. Listen. Look.  Admire it all!
First time snowshoeing?  No worries, our Snowshoeing 101 lesson will quickly get you comfortable with your equipment and hiking in the snow.  And, no matter your activity level, you are guaranteed a wonderful workout.
We are usually out for about 2 hours, however weather and snow condition can quickly change and modify our plan.
Snowshoeing areas are within a 2-hr drive from Anacortes/Mount Vernon. The Winter scenery along the Mount Baker or the North Cascades Loop Scenic Byways is mesmerizing.
Note: This North Cascades Guided Snowshoeing is weather dependent.  We recommend making yourself available for a couple of days or be willing to use alternate trails/location for a hike.
NOVEMBER – MARCH
(weather dependent)
9:30 am – 4:30 pm
$186 Adult
$93 Child (10 & under)
TO SCHEDULE THIS ADVENTURE, PLEASE CALL US AT (360) 474-7479.  After setting the date, come back, click below and go to date to
BOOK MY ADVENTURE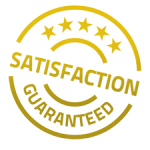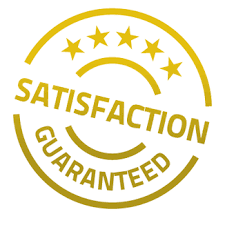 Backed by 30 years of safely guiding Adventures!
Included: snowshoe rental
Not included: lunch, taxes & fees, and gratuity
Very small group size: 1-5 Adventurers
What to bring: lunch/snacks, beverage, synthetic/merino wool/down layers, 2 pairs of gloves, hat, full rain gear (jacket and pants) in your backpack, as well as a change of shoes and socks. Sunglasses are a good idea.  Snow boots are a must to keep your feet warm and dry. Snowboard boots are even better and can be rented at the Mount Baker Ski Area Lodge for an additional fee.
Pick-up & drop-off locations: Mount Vernon Amtrak train & bus Station, Anacortes Ferry, hotels, motels, B&Bs, AirBnBs, marinas, residences & Airporter Shuttle locations in Anacortes, La Conner, Burlington & Mount Vernon.
"Stephanie asked questions about what I wanted to see and designed a series of hikes that were both visually stunning, informative and the perfect level of physical challenge." Merryl, New York
"Stephanie was the best guide ever! She was knowledgeable, friendly, and attentive. I do not think we could have asked for more in a guide or had a better day. We will definitely be coming back for more adventures!" Scott, Georgia
"It was a perfect day hiking in the Cascades. Stephanie is an amazing guide, very knowledgeable, caring and just a great company for being out in nature. I enjoyed every minute from start to end. I'll certainly keep the pictures of this wonderful day in my mind for a long time – and I will come back!" Claudia, Germany
Looking for a Multiday Adventure?