SKAGIT EAGLES WINTER ECO TOUR
Activity level: easy
Experience the world of the majestic Bald Eagle in the wilderness of the North Cascades!
Hundreds of migratory bald eagles congregate along the Skagit & Nooksack Rivers to feast on the winter salmon run.  Enter their world on our Skagit Eagles Winter Eco Tour.
Find eagles patiently perched in the towering trees.  Watch them fly.  Observe them jostling for position to feed on salmon carcasses.  Listen to their echoeing calls.    Photograph to your heart's content!  And, learn about them from our expert local Guide-Naturalist Stephanie.
The life cycle of salmon, the different species, and their importance in sustaining not only the bald eagles, but also bears, orcas, the PNW fisheries and ways of life will also be discussed.  Additionally, you'll understand the role our magnificent temperate rainforest plays in sheltering the entire river watershed systems on which their wildlife, and humans, depend upon.
As the salmon carcass supply dwindles in the rivers, bald eagles begin spending more time in Skagit and Samish farmlands, as do we to maximize the eagle viewing and photo opportunities.
Depending on the area visited & weather during the Skagit Eagles Winter Eco Tour, options include a visit to the Skagit Bald Eagle Interpretive Center, a salmon hatchery and a walk through an old growth forest.
River float option: A serene (but chilly) 3-hr float down the river is available weekends only for an additional fee.  Please inquire for availability and cost.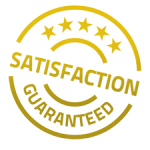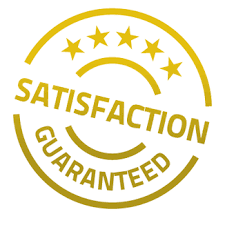 Backed by 30 years of safely guiding Adventures!
Not included: lunch, taxes & fees, gratuity
Very Small group size: 1-5 Adventurers
What to bring: weather appropriate clothing (warm layers, gloves, hat, rain gear), comfortable warm boots/walking shoes, lunch/snacks & beverage.
Pick-up & drop-off locations: Mount Vernon Amtrak train & bus Station, Anacortes Ferry, hotels, motels, B&Bs, AirBnBs, marinas, residences & Airporter Shuttle locations in Anacortes, La Conner, Burlington & Mount Vernon.
FAQs: How do I get to your area? | Where can I stay? | Booking policy | Safety & Forms
"This was quick trip for holiday flew from east coast.wow saw 27 species in one day and saw 160 bald eagles one morning! Stephanie is best guide I ever had.what a wonderful 2 days I had,,highly recomended." Jung, South Korea
Looking for a Multiday Adventure?