DAY HIKING IN THE SAN JUAN ISLANDS
Year-round
Time & price vary by island, mode of transportation, length of hike and season.
Please inquire.
Fidalgo Island by van
Orcas & Lopez Islands by van & ferry
Vendovi, Cypress and Lopez Islands by private boat
VENDOVI ISLAND PRESERVE: May 6 – September 30, Thursday – Monday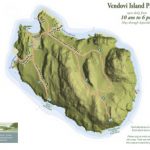 Vendovi Island Preserve is one of the least known of the 170+ San Juan Islands that comprise the Archipelago.  To a few, it is known as the "Crown Jewel" of our islands due to its pristine beaches, lush forests, native grasslands, rich wildflower meadows, healthy wetlands, diverse plant and animal habitat.  Its 270 acres have been protected since 2010 by the San Juan Preservation Trust.
Explore the entire island on its four easy trails with our expert local guide, who will talk about the history and habitats of the island, as well as identify the flora and fauna encountered.  May is the best time to see the incredible wildflower display.  Spring- Summer is the best time to see the Pigeon Guillemot, a seabird with red feet and mouth, nesting on the island.
Not included: ferry ticket, private boat, lunch, taxes & fees, and gratuity
Small group size: 1-5 Adventurers
Pick-up & drop-off locations: Anacortes hotels, motels, B&Bs, AirBnBs, residences (free) & Mount Vernon Amtrak train & bus Station, La Conner, Burlington & Mount Vernon (additional fee).
Other details: Booking policy  |  How do I get to your area?  |  Where can I stay? | What should I wear and bring?  |  Safety & Forms
30 years safely guiding Adventures for thousands of happy Adventurers!
This Adventure is professionally lead by Naturalist-Guide (and owner) Stephanie.  She has guided all sorts of fun and educational land and water-based Adventures throughout the US, Mexico and Canada, for the past 30 years.  She shares her passion for nature on every Adventure, as well as her knowledge of the natural & cultural history, marine & terrestrial habitats, flora & fauna, and ways of life of NW Washington.  Read more about her.
Got questions?   (360) 47 47 47 9    steph@skagitguidedadventures.com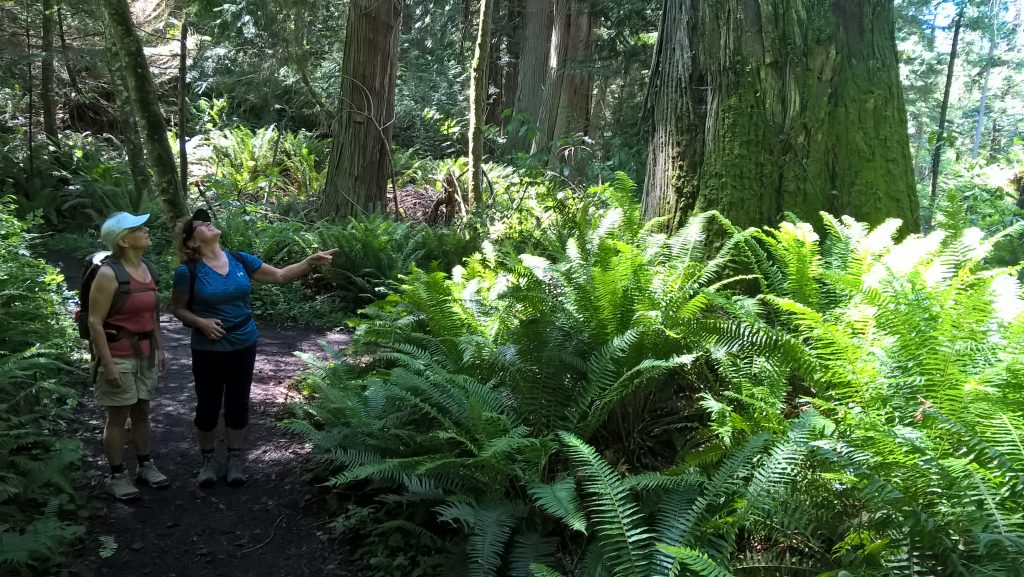 Testimonials
"Stephanie was the best guide ever! She was knowledgeable, friendly, and attentive. I do not think we could have asked for more in a guide or had a better day. We will definitely be coming back for more adventures!" Scott, Georgia
"Stephanie was a wonderfully knowledgeable guide. I appreciate the effort taken to find a hike that would deliver the experience we wanted as well her incredible knowledge of the plants on the trail. Would recommend Skagit Guided Adventures to both locals and visitors!"  Sweta, Seattle
"One-day hiking trip with Skagit Guided Adventures was amazing and lot of fun! Stephanie is caring, knowledgeable, and flexible to make the most satisfying experience in Skagit county I could never dreamed of!" Peace, Thailand
"Stephanie asked questions about what I wanted to see and designed a series of hikes that were both visually stunning, informative and the perfect level of physical challenge." Merryl, New York
"If you want to learn about the beautiful Northwest forest ecosystem while having a great day in the outdoors I thoroughly recommend Skagit Adventures. Hopefully I'll be able to revisit the Northwest next year and will definitely want to spend a day or two hiking and learning with Skagit Adventures." Walter, New York
Skagit Guided Adventures and its Adventurers proudly follow the Leave No Trace ethics of outdoor conduct.  We take only memories and pictures while leaving nature as we found it!