Experience the Tulip and Daffodil Festival Extravaganza that brings thousands of people from around the globe to Skagit Valley!
Mother Nature has kept Spring temperatures cool this 2023 thus extending the tulip bloom into mid-May!
Our Skagit Valley Tulip Tour takes you on an Adventure around our extensive and colorful tulip and daffodil fields and to our two world-renowned gardens, Tulip Town and RoozenGaarde. See for yourself why our Skagit Valley Tulip & Daffodil Festivals (March-April) were voted the top Spring Trip by National Geographic.
Stephanie, your expert local and friendly Skagit Valley tour guide, will talk about the daffodil and tulip farming industry in Skagit Valley.  You'll also learn about the origin, history, impact on human cultures, horticulture, varieties and characteristics of these beautiful flowers.  She'll even introduce you to the farmers/owners (who she knows personally) when available.
You'll love strolling the gardens! Admire all the varieties and sizes of tulips and daffodils. Enjoy the exquisitely arranged bouquets and all the fun patterns.  Indulge in more tulips and daffodils by venturing out to the fields behind the gardens.
Photograph to your heart's content on our Skagit Valley Tulip Tour!  Frame your photos with stunning backdrops of windmills, historical barns, clouds, the North Cascades and Mount Baker!  Stephanie is a great personal paparazzi, just ask.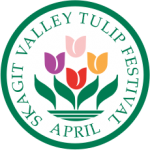 Skagit Guided Adventures is Skagit Valley's #1 Local Tour Operator and proud sponsor of the Skagit Valley Tulip Festival.
MARCH – APRIL- MAY
9:30 am – 1:30 pm
2:30 – 6:30 pm
$
210
Activity level: easy
CATERED TO ALL WALKING ABILITIES
SENIOR FRIENDLY
more details below
BOOK MY ADVENTURE
"Stephanie is full of amazing tidbits of information, willing to go the extra mile to make your trip memorable.  I highly recommend her for your Skagit Valley Tulip Tour!"
Linda, Ally & Millie, Massachusetts
"We had a wonderful tour of the tulips!  Our guide Stephanie was very knowledgeable as well as most accommodating and friendly."
Cheryl & Jim, Washington
"My wife and I enjoyed the Guided Tour of the Tulip fields very much. Stephanie is very knowledgeable about tulips and the area, conscientious, funny, pleasant and personable to each individual in the small tour group."
Mickey and Becky, Texas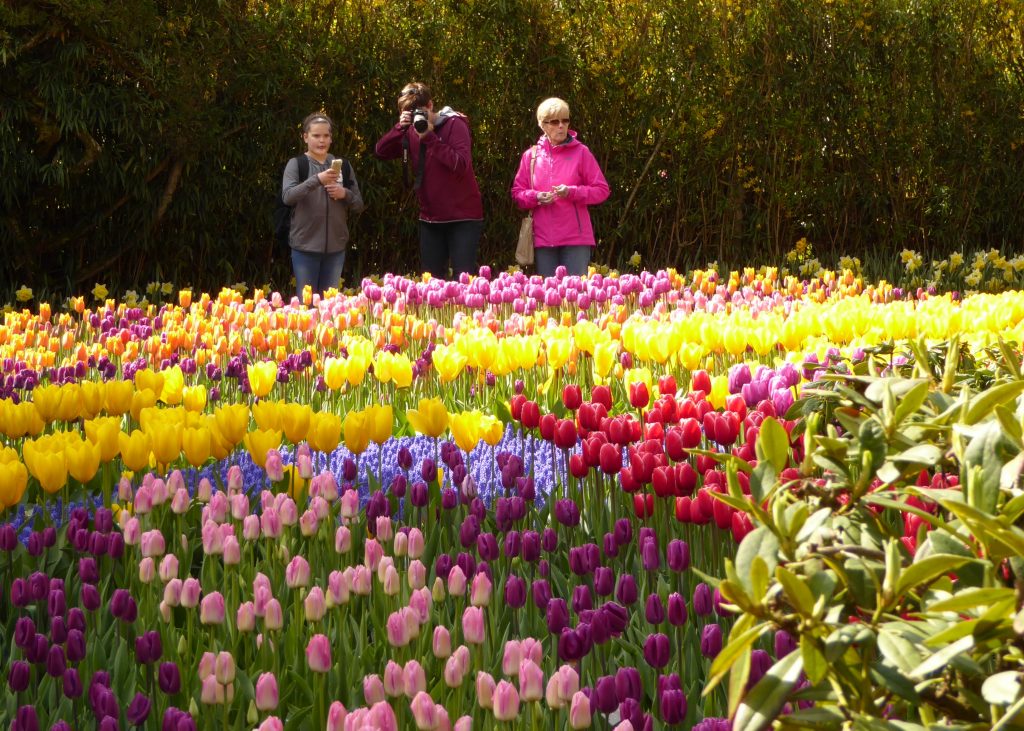 DETAILS
Included: Skagit's top guide, transportation and fuel surcharge
Not included: entrance fee to gardens*, food, taxes & fees, gratuity.
*ticket purchase instructions detailed in booking confirmation email
Very small group size: 1-5 Adventurers.
What to bring: weather appropriate clothing (layers, gloves, hat, rain gear), ankle-high rain/gardening rubber boots, shoe covers or shoes you don't mind getting muddy (high heels and white tennis shoes unsuitable, tulips fields are often muddy), snacks.
Meeting location: Shawn O'Donnell's Farmhouse Restaurant (Mount Vernon) parking lot (free and safe, plus nice bathrooms and food)
NOTE: we do not pickup in Seattle
Recommended accommodations (within 10-15 min drive to meeting location):
La Conner: La Conner Channel Lodge/La Conner Country Inn, Katy's Inn, Wild Iris Inn, The Heron Inn
Mount Vernon: Tulip Inn, Best Western Plus Skagit Valley Inn
Burlington: Candlewood Suites, Hampton Inn & Suites , Holiday Inn Express & Suites, La Quinta Inn & Suites (discounted rates)
FAQs: How do I get to your area? | Booking & Cancellation policy