Experience NW Washington's Wilderness, Wildlife and Wildflowers!
with Skagit Guided Adventures

#2 Guided Tours
Company
5-Star Reviews
Since 2016, over 500 happy guests have enjoyed Adventuring with Skagit Guided Adventures around the North Cascades, Skagit Valley and the San Juan Islands in NW Washington. 
And so can you!
Join our Very  Small Group Day Tours
Hiking • Birding • Tulips • Sightseeing • Nature • Wildflowers
to "Re-Wild" Your Spirit!
Satisfaction guaranteed!
All our Adventures are catered to your ability and led by our knowledgeable, friendly, local guide (and owner) Stephanie with 30 years experience!
Skagit County is conveniently situated halfway between Seattle and Vancouver.  It stretches from the San Juan Islands thru Skagit Valley to the North Cascades.  It's quiet protected islands, bountiful farmlands and majestic mountains offer an incredible diversity of habitats to explore! 
Where do you want to Adventure?
What are guests saying about their Adventures?
5-Star reviews on TripAdvisor, Facebook and Google.
"I truly loved the Skagit Valley Geese & Swans Eco Tour with Stephanie. I learned a lot from her, not only about geese and swans but about many other local birds as well. It was the best birding tour I've ever experienced."  Lely, Washington
"We had a great time and saw many birds! Our guide, Stephanie, was fantastic and made sure we saw as many species as possible."  Susan, Alabama
"It was a perfect day hiking in the Cascades. Stephanie is an amazing guide, very knowledgeable, caring and just a great company for being out in nature!"  Claudia, Germany
"We had a wonderful tour of the tulips.  Our guide Stephanie was very knowledgeable as well as most accommodating and friendly.  We would certainly recommend Skagit Guided Adventures." Jim & Cheryl, Washington
"Stephanie was a wonderfully knowledgeable guide. I appreciate the effort taken to find a hike that would deliver the experience we wanted as well as well her incredible knowledge of the plants on the trail." Sweta, Seattle
"Stephanie was a wonderful guide, pointing out at every turn the smaller wonders that were a part of the much larger, beautiful landscape. The trip exceeded my expectations. Thanks Stephanie/Skagit guided adventures!"  Amanda, New York
IT'S YOUR ADVENTURE!
Top 4 reasons why you want to Adventure with Skagit Guided Adventures:
Very personalized attention on our very small groups, 1-5 Adventurers
Tours go with only one Adventurer (at no extra cost)
Intimate connection with nature
Minimal impact on the environment & wildlife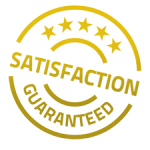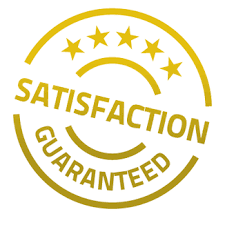 Satisfaction Guaranteed!
Backed by 30 years of safely guiding Adventures for thousands of happy guests.
All Adventures are professionally lead by our experienced local Naturalist-Guide-Extraordinaire (and owner) Stephanie.  She has guided all sorts of fun, safe and educational land and water-based Adventures throughout the US, Mexico and Canada for the past 30 years!  Read more about her.
She shares her passion for nature on every Adventure, as well as her knowledge of the natural & cultural history, marine & terrestrial habitats, flora & fauna, and ways of life of NW Washington.
Stephanie will ensure you are enjoying your Adventure fully!  But if there is anything else she can do to make it even better, please tell her.  Don't be shy, she's not.