"Re-Wild" Your Spirit! 
Experience NW Washington's Wilderness, Wildlife and Wildflowers!
We Specialize in Solo & Very Small Group Day Tours
Where do you want to Adventure?
                         IT'S YOUR ADVENTURE!
Top 3 reasons why you want to Adventure with Skagit Guided Adventures:
Very personalized attention
Experienced, professional and fun local guide
Intimate connection with nature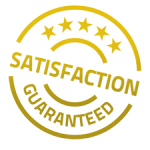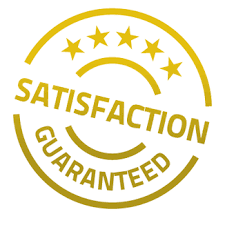 Satisfaction Guaranteed!
Backed by 30 years of safely guiding Adventures for thousands of happy guests.
All Adventures are professionally lead by our experienced local Naturalist-Guide-Extraordinaire (and owner) Stephanie.  She has guided all sorts of fun, safe and educational land and water-based Adventures throughout the US, Mexico and Canada for the past 30 years!  Read more about her.
She shares her passion for nature on every Adventure, as well as her knowledge of the natural & cultural history, marine & terrestrial habitats, flora & fauna, and ways of life of NW Washington.
Stephanie will ensure you are enjoying your Adventure fully!  But if there is anything else she can do to make it even better, please tell her.  Don't be shy, she's not.
What are guests saying about their Adventures?
5-Star reviews on TripAdvisor, Facebook and Google.
"Stephanie was a wonderfully knowledgeable guide. I appreciate the effort taken to find a hike that would deliver the experience we wanted as well as well her incredible knowledge of the plants on the trail. Would recommend Skagit Guided Adventures to both locals and visitors!" Sweta, Seattle
Stephanie was a wonderful guide, pointing out at every turn the smaller wonders that were a part of the much larger, beautiful landscape. She welcomed my enthusiasm and made me feel at home in a place that I had never been. The trip exceeded my expectations (which were high to begin with) and I would do it again in a second if I could! Thanks Stephanie/Skagit guided adventures!  Amanda, New York
It was a perfect day hiking in the Cascades. Stephanie is an amazing guide, very knowledgeable, caring and just a great company for being out in nature. I enjoyed every minute from start to end. I'll certainly keep the pictures of this wonderful day in my mind for a long time – and I will come back!  Claudia, Germany
"I attend the north cascade tour last week, the scenery was very beautiful and Stephanie was a very professional guide, she took me to nearly all the attractive place in the park. It is a very excellent tour, highly recommended." Xi, China
Stephanie was the best guide ever! She was knowledgeable, friendly, and attentive. I do not think we could have asked for more in a guide or had a better day. We will definitely be coming back for more adventures!  Jennifer & Scott, Georgia
I loved every minute of the tour into North Cascades National Park! Stephanie showed me several wonderful outlooks and towns with Lake Diablo as the most astonishing highlight. We also took a wonderful hike. Stephanie taught me so much about the local flora and fauna and is wonderful company at the same time! This tour exceeded my expectations in many ways.  I would recommend it to anyone!  Lory, Netherlands