MOUNT BAKER DAY TOUR
May  – October       9:30 am – 6:30 pm*
$222 Adult, $111 Child (10 & under)
*times set to accommodate the Amtrak Cascades train schedule from Seattle and Vancouver into the Mount Vernon station.
Activity level: easy – moderate
The Mount Baker Day Tour drive from sea level to the end of the road at Artist Point at 5410 ft is an amazing journey in itself!  The Mount Baker Scenic Byway follows alongside the pristine, alder-lined Nooksak River leading you into the magnificent PNW rainforest of the North Cascades. Impressive old firs and cedars, accompanied by huge moss-covered maples welcome you into the Mt Baker-Snoqualmie National Forest.
Experience both, the deep green forest and the incessantly flowing waters of the Nooksack River on a short hike along Horseshoe Bend trail and a stop at Nooksack Falls.
Then, its up and up where mountain peaks come into view.  Mount Shuksan is first to greet you with it's impressive pointy peaks and glaciers.  We'll stop to take a picture of Shuksan reflecting in Picture Lake, perhaps one of the most famous lakes in the world.  A bit more and you reach the top of the North Cascades where Mount Baker and Mount Shuksan stand grand!
From Artist Point, the views of both mountains, their glaciers, their flower-filled valleys, their backcountry lakes, and the endless peaks of the North Cascades and the Canadian Coast Mountains is simply breathtaking!  Clouds and fog also make this place magical… Mount Baker, or Koma Kulshan (in the native language), stands colossal at 10,871f t tall at the northern edge of the North Cascades. Mount Shuksan, Mt Baker's faithful companion, stands at 9,131 ft towards the East.
Stop. Look. Listen. Smell. Feel. Admire. Photograph.
For the next several hours experience the vastness, the timelessness, the serenity, the solitude, the magnificence of Mount Baker's wilderness as we walk around Artist Point and/or take a short, easy 2-mile hike around Bagley Lakes. These beautiful small lakes, nestled in the Heather Meadows area under Table Mountain, harbor amazing wildflower displays in Summer.  Later, fall colors paint entire mountain slopes and wild blueberries are everywhere for picking.
At some point, we'll have a picnic lunch and hop into the Heather Meadows Visitor Center which houses a bit of information and a cute little gift shop.
Weather here can change quickly, so it's a good idea to bring extra layers including rain gear.  Hiking boots are always recommended, but tennis shoes will do.
NOTE:  Lingering snow, from heavy snow winters, may prevent accessing certain areas, the visitor center and trails during June and July.
Not included: lunch, taxes & fees, and gratuity
Small group size: 1-5 Adventurers
Pick-up & drop-off locations: Mount Vernon Amtrak train & bus Station, Anacortes Ferry, hotels, motels, B&Bs, AirBnBs, marinas, residences & Airporter Shuttle locations in Anacortes, La Conner, Burlington & Mount Vernon.
Other details: Booking policy  |  How do I get to your area?  |  Where can I stay? | What should I wear and bring?  |  Safety & Forms
30 years safely guiding Adventures for thousands of happy Adventurers!
This Adventure is professionally lead by Naturalist-Guide (and owner) Stephanie.  She has guided all sorts of fun and educational land and water-based Adventures, throughout the US, Mexico and Canada, for the past 30 years.  She shares her passion for nature on every Adventure, as well as her knowledge of the natural & cultural history, marine & terrestrial habitats, flora & fauna, and ways of life of NW Washington.  Read more about her.
Got questions?   (360) 47 47 47 9    steph@skagitguidedadventures.com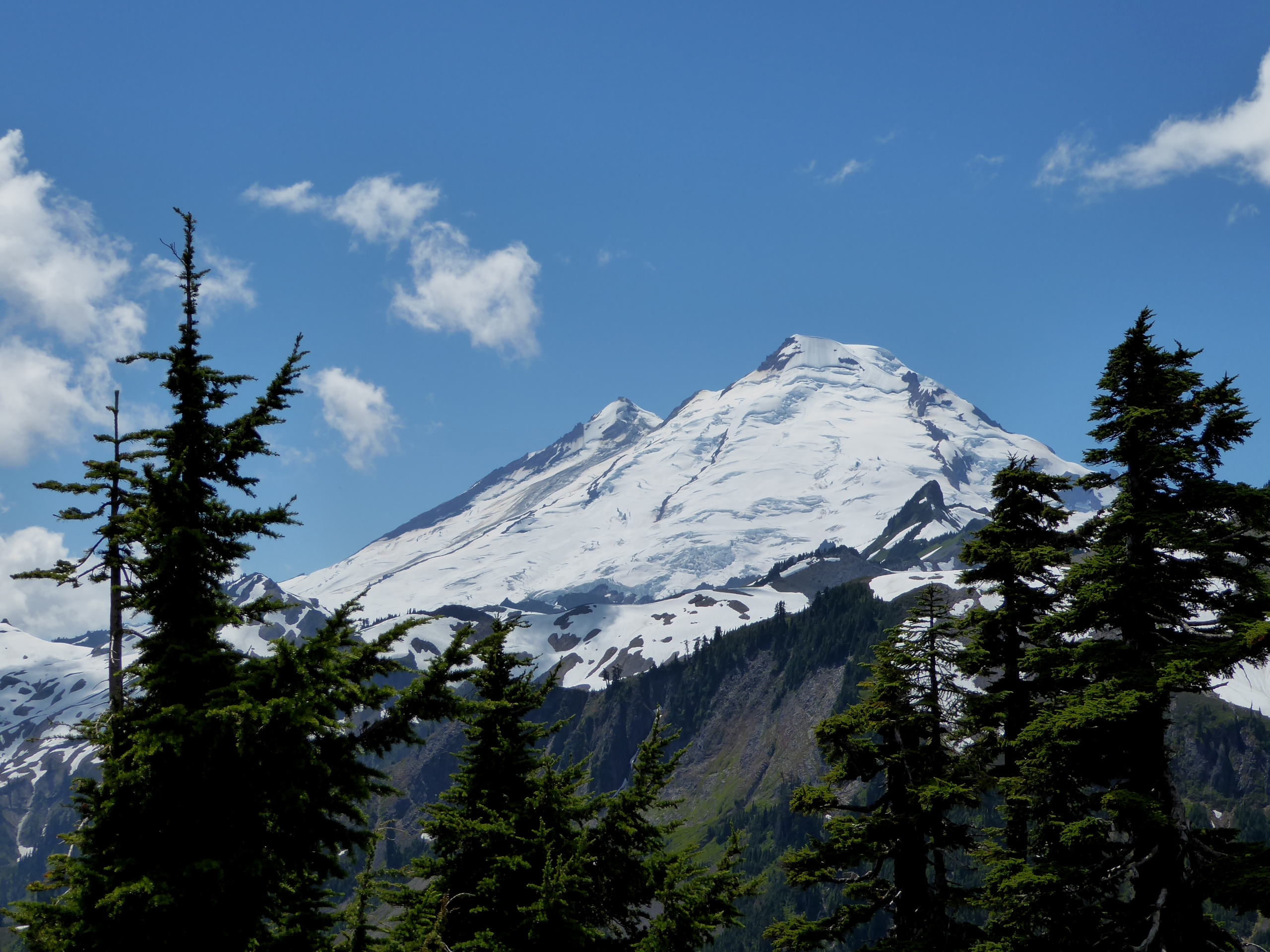 Testimonials
Stephanie was a wonderful guide, pointing out at every turn the smaller wonders that were a part of the much larger, beautiful landscape. She welcomed my enthusiasm and made me feel at home in a place that I had never been. The trip exceeded my expectations (which were high to begin with) and I would do it again in a second if I could! Thanks Stephanie/Skagit Guided Adventures! Amanda, New York
"What awesome memories my grandson and I have from our tour of Mount Baker and surrounding areas! Stephanie was an attentive and knowledgable tour guide. It was fun, beautiful, educational and a once in a lifetime experience. I highly recommend this tour to folks of all ages!" Teresa & Connor, Louisiana