MY STORY
For the past 30 years I've enjoyed organizing and guiding all sorts of fun, safe and educational land and water-based Adventures throughout the US, Mexico and Canada. Read more.
I arrived in Washington State in 2010, explored extensively, and fell in love with the amazingly beautiful and diverse environments of Skagit County.  It stretches from the Salish Sea, through Skagit Valley, to the North Cascades.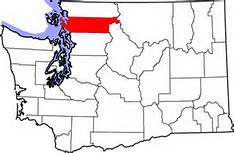 Skagit (SKAD-jit) is the name of a group of Coast Salish Peoples who once thrived in NW Washington.  In Skagit County, the Skagit River runs through Skagit Valley emptying its waters into Skagit Bay.
In 2016, I launched Skagit Guided Adventures to share the natural beauty of this special place.  Since then, I've had the pleasure of Adventuring with over 500 people of all ages and from all the over the world: US, Mexico, Canada, Australia, Germany, India, Italy, China, UAE, Taiwan, Peru, Uruguay, France, Thailand, Puerto Rico, Netherlands, South Korea, England, Scotland, Philippines and Tasmania.
Skagit Guided Adventures, LLC is fully insured and permitted to operate in the North Cascades National Park, Mt. Baker-Snoqualmie National Forest and Washington State Parks.