Experience the vastness and magnificence of Mount Baker's wilderness atop the North Cascades!
The Mount Baker Day Tour takes you on an Adventure thru old-growth forest, pristine rivers, alpine meadows and lakes.  And finally, up to 5,000 ft where Mount Shuksan and Mount Baker stand grand showcasing their glaciers!
Stephanie, Skagit's expert Mount Baker Guide-Naturalist, loves to share her knowledge about the natural history, geology, glaciology, temperate rainforest ecology, flora and fauna of the North Cascades.
Enjoy breathtaking views and great photo opportunities in all her favorite locations:
Nooksack Falls
Picture Lake  –  one the most photographed lakes in the world!
Hike around alpine lakes (2 mi, optional) – where streams, summer wildflowers and fall blueberries abound!
Visitor Center and gift shop

Artist Point – undisputedly the top scenic view of the North Cascades in Washington State!
Look • Listen • Smell • Feel • Admire
Let your soul fly away into the vastness of the North Cascades.  Even on cloudy or foggy days, the Mount Baker Wilderness is mystical and magical…
September and October showcase the amazing sub-alpine fall colors!  However, rainy weather begins.  Availability for 2-3 days is recommended when considering booking this Adventure during these two months.
Notes:  Lingering snow from winters with heavy snowfall may prevent accessing certain areas, the visitor center and trails during June and July.  Summer temperatures can soar into the 90s, increasing the possibility of heat stroke and forest fires.  Fire smoke and haze (of varying amounts) can occur July-September.
Skagit Guided Adventures is fully insured and permitted to operate in the Mount Baker National Forest.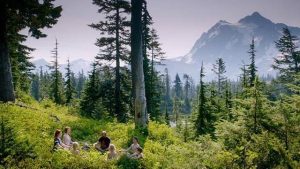 Did you know that a couple of scenes from the movie Captain Fantastic were filmed with Mount Shuksan in the background?
JULY – OCTOBER
9:30 am – 5:30 pm
$374
Activity level: easy – moderate
Catered to your level
SENIOR FRIENDLY
more details below
BOOK MY ADVENTURE
"What awesome memories my grandson and I have from our tour of Mount Baker! Stephanie was an attentive and knowledgable tour guide. It was fun, beautiful, educational and a once in a lifetime experience. I highly recommend this tour to folks of all ages!"
Teresa & Connor, Louisiana
"Stephanie was a wonderful guide, pointing out at every turn the smaller wonders that were a part of the much larger, beautiful landscape. The trip exceeded my expectations!"
Amanda, New York
"Stephanie was kind, informative and really knowledgeable. She let me set the pace and was very patient about me stopping frequently for photos."
Sadaf, Seattle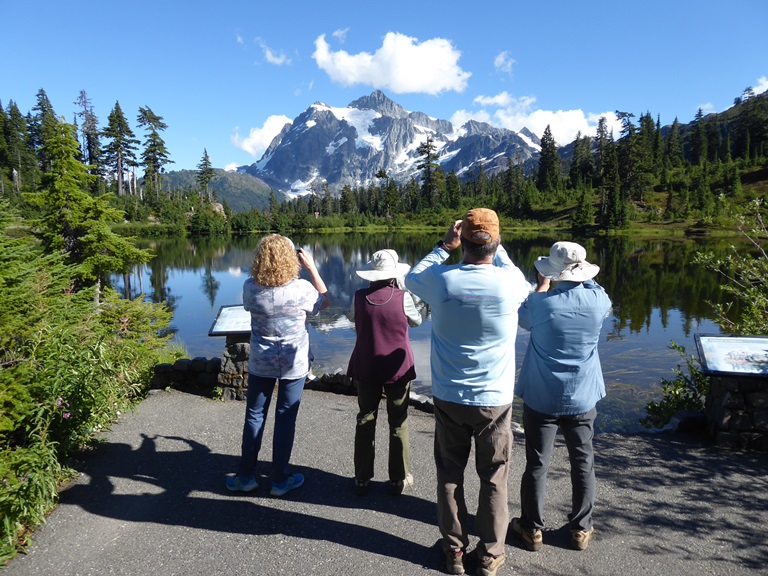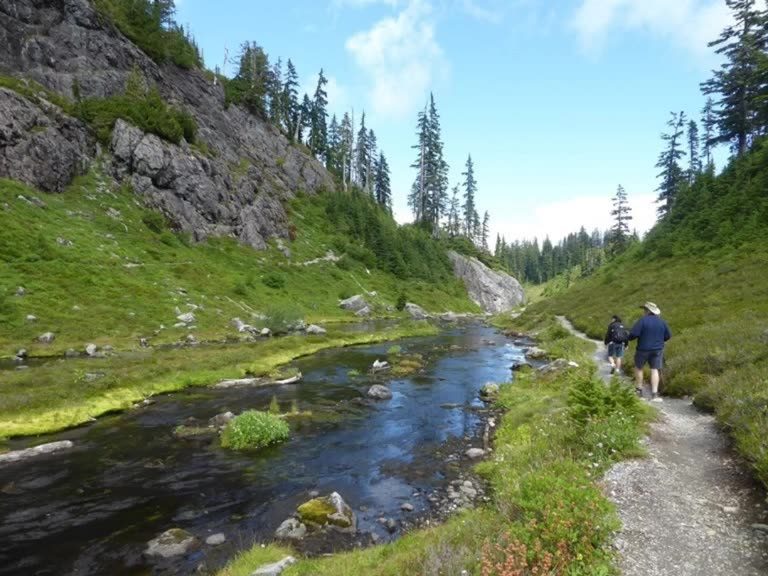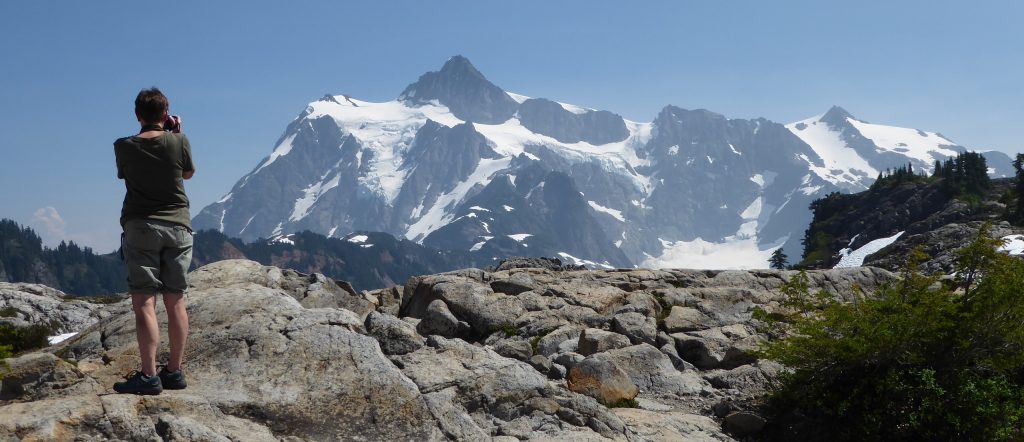 DETAILS
Included: Skagit's top guide, transportation and fuel surcharge
Not included: lunch, taxes & fees, gratuity
Very small group size: 1-5 Adventurers.
What to bring: weather appropriate clothing, comfortable walking or hiking shoes, lunch/snacks & beverage.
Meeting locations: Anacortes, La Conner, Burlington and Mount Vernon. I do NOT pickup in Seattle.
Please be advised that there are inherent risks (such as accidents, forest fires, rock/snow slides, wildlife collisions, etc) when travelling on the only road leading into the Park through the North Cascade Mountains.  Road blockages can take several hours to clear thus affecting access into/out of the Park.  I advise bringing extra food and beverages and having flexibility in your travel schedule to allow for such unforeseen circumstances which could potentially entail an overnight stay.
FAQs: How do I get to your area? | Where can I stay? | Booking & Cancellation policy | Safety & Forms
Looking for a Multiday Adventure in Skagit?