Experience the wilderness and majestic landscape in the heart of the North Cascades!
The North Cascades National Park Day Tour promises to "Re-Wild" Your Spirit! with its incredible jagged mountain peaks, expansive glacially-carved valleys, endless temperate rainforest, old-growth trees, turquoise-colored lakes and life-sustaining rivers.
Have your camera ready!  On the 78 mi drive along the North Cascades Scenic Highway, your expert local park guide, Stephanie, will make these stops for you to enjoy breathtaking scenery:
Wild & Scenic Skagit River
North Cascades National Park Visitor Center (closed July 24-August 4)
Gorge Creek Falls
Ross Lake Lookout
Diablo Lake Lookout (closed July 5-July 22)
a couple Stephanie's favorite locations
In addition, enjoy a 3-4 mi easy-moderate hike in the old-growth forest (closed August 7-18) or the Diablo Lake afternoon 2-hr boat tour, July 1 – September 26 (except Tuesdays & Wednesdays, reservations required at an additional cost).
From July 5 – August 18, numerous areas associated with parking lots, pullouts, overlooks, and the North Cascades Visitor Center will be closed (news release May 20, 2022).
September and October showcase the amazing fall colors of the North Cascades!  However, rainy weather begins.  Availability for 2-3 days is recommended when considering booking this Adventure during these two months.
Note: Summer temperatures can soar into the 90s, increasing the possibility of heat stroke and forest fires. Fire smoke can occur during July and more heavily in August.
Please be advised that there are inherent risks (such as accidents, forest fires, rock/snow slides, wildlife collisions, etc) when travelling on the only road leading into the Park through the North Cascade Mountains.  Road blockages can take several hours to clear thus affecting access into/out of the Park.  I advise bringing extra food and beverages and having flexibility in your travel schedule to allow for such unforeseen circumstances which could potentially entail an overnight stay.
Want to add a visit to Mount Rainier and Olympic National Parks? I recommend these two small group Nature tour companies owned and led by equally passionate and experienced woman guides:
Mount Rainier National Park  https://www.tourmtrainier.com/
Olympic National Park http://experienceolympic.com/
MAY – OCTOBER
November (upon request)
9:30 am – 5:30 pm
$374 Adult
$187 Child (10 & under)
(more details below)
Activity level: easy – moderate
CATERED TO YOUR LEVEL
BOOK MY ADVENTURE
"I loved every minute of the tour into North Cascades National Park!  Stephanie taught me so much and is wonderful company!  I would recommend this tour to anyone!"
Lory, Netherlands
"I attend the north cascade tour, the scenery was very beautiful and Stephanie was a very professional guide. It is a very excellent tour, highly recommended."
Xi, China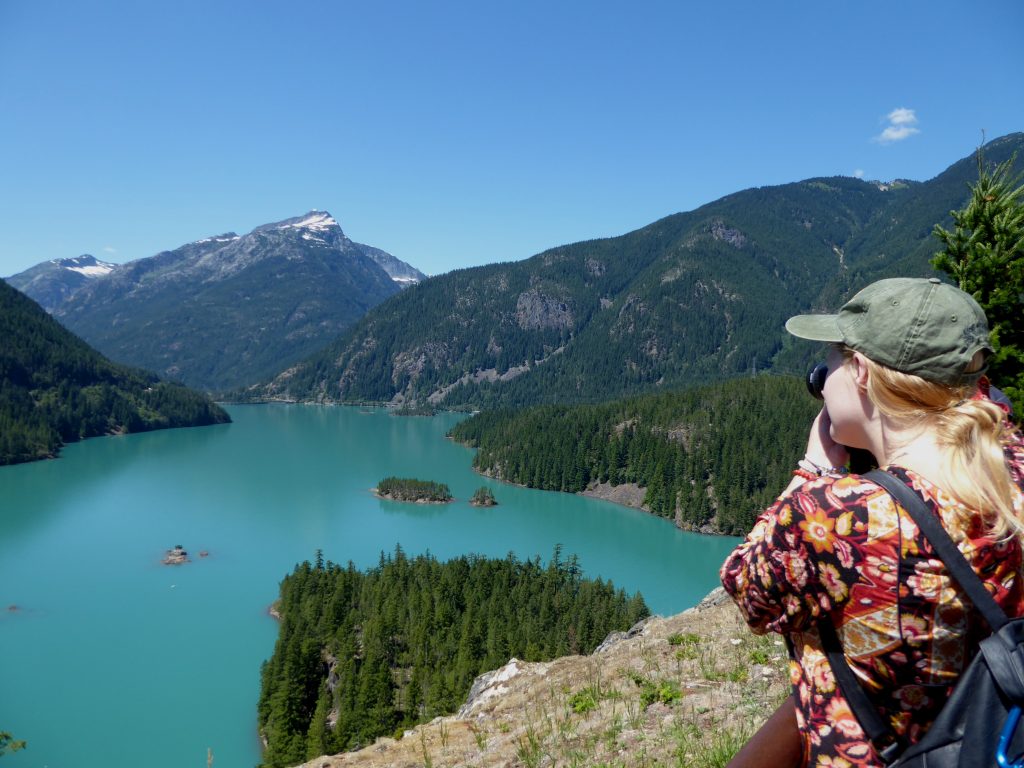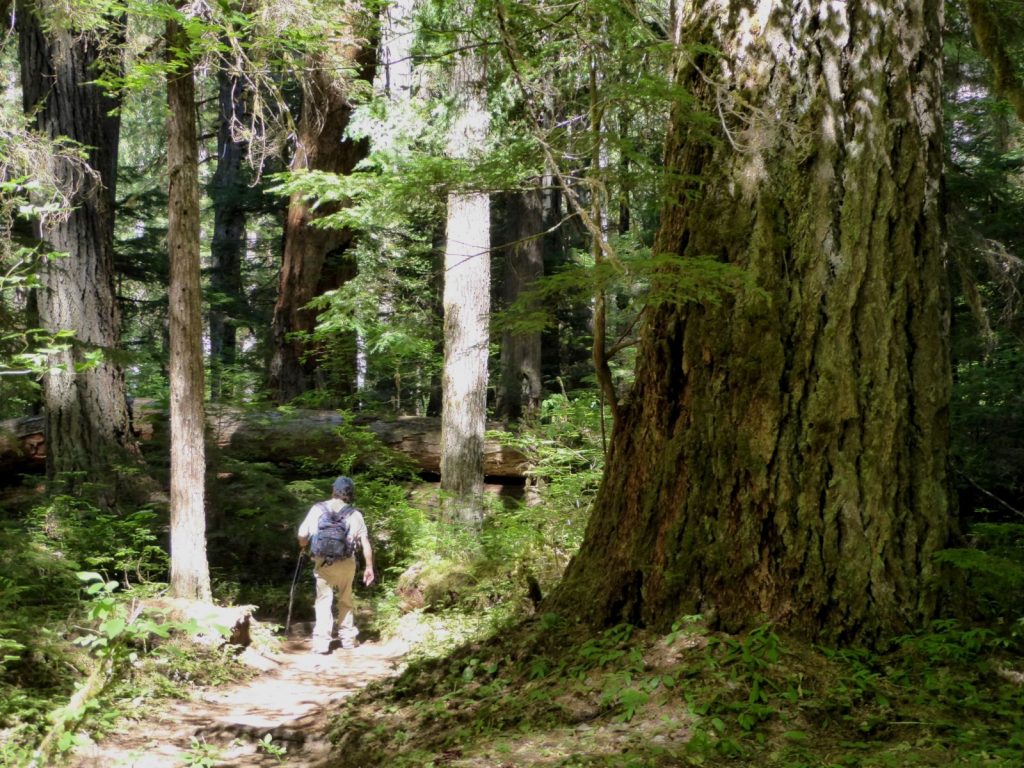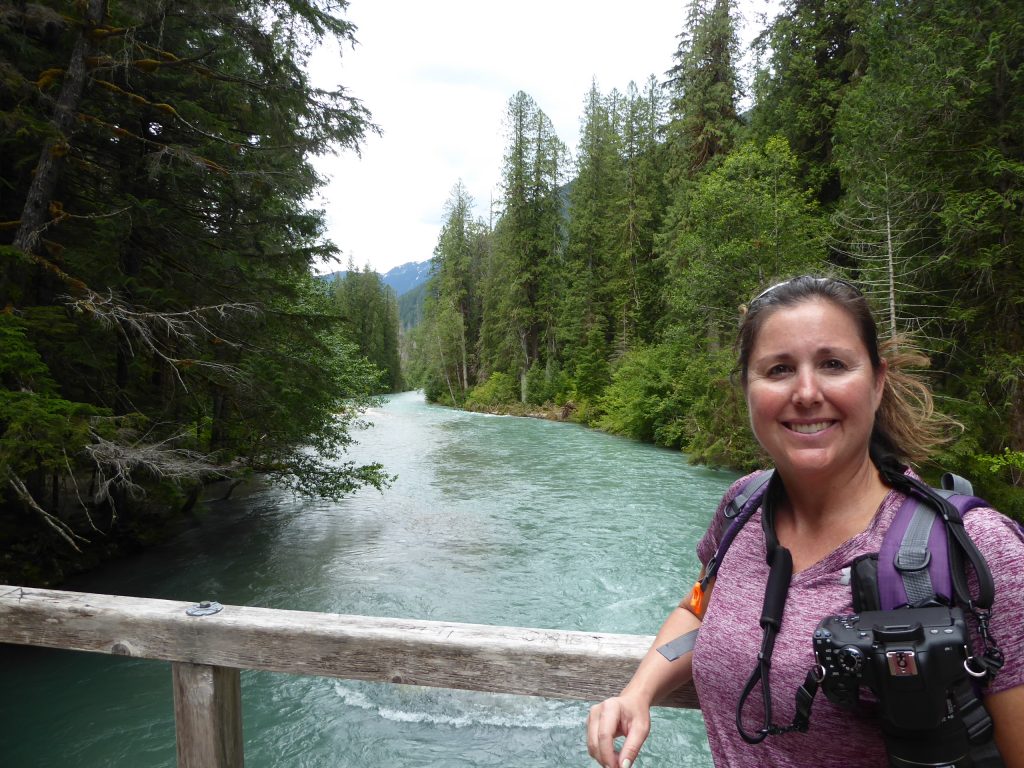 DETAILS
Included: guide, transportation
Not included: lunch, taxes & fees, gratuity
Very small group size: 1-5 Adventurers.  Larger groups accommodated upon request.
What to bring: weather appropriate clothing, comfortable walking shoes, lunch/snacks & beverage.
Pick-up & drop-off locations: Anacortes, La Conner, Burlington and Mount Vernon
NOTE: We do NOT pickup in Seattle
FAQs: How do I get to your area? | Where can I stay? | Booking & Cancellation policy | Safety & Forms
Looking for a Multiday Adventure in Skagit?