NORTH CASCADES NATIONAL PARK
DAY TOUR
Activity level: easy – moderate  CATERED TO YOUR LEVEL
The North Cascades National Park Day Tour takes you into the heart of the park to experience its protected wilderness and majestic landscape! Established in 1968, it encompasses 504,781 acres (2,042.78 km2) of pristine mountains, glaciers, valleys, temperate old-growth forest, rivers and turquoise-colored lakes.
The 78 mi, 2-hr drive (from Mount Vernon) on the North Cascades Scenic Highway parallels the Skagit Wild & Scenic River System.  Along the way, we'll make these stops so you can experience the wilderness enveloping this Park and its surrounding areas:
Skagit River
North Cascades National Park Visitor Center
Gorge Creek Falls
Ross Lake Lookout
Diablo Lake Lookout
Drive over Diablo Dam
3-4 mi easy-moderate hike in the old-growth forest (optional)
Instead of the hike, you have the option to take the Diablo Lake afternoon 2-hr boat tour, Friday-Saturday-Sunday only, June 28-September 8 (at an additional cost).
Note:  Summer temperatures can soar into the 90s, increasing the possibility of forest fires and heat stroke.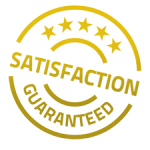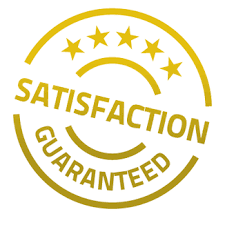 Backed by 30 years of safely guiding Adventures!
Not included: lunch, taxes & fees, and gratuity
Very Small group size: 1-5 Adventurers
Pick-up & drop-off locations: Mount Vernon Amtrak train & bus Station, Anacortes Ferry, hotels, motels, B&Bs, AirBnBs, marinas, residences & Airporter Shuttle locations in Anacortes, La Conner, Burlington & Mount Vernon.
FAQs: Booking policy  |  How do I get to your area?  |  Where can I stay? | What should I wear and bring?  |  Safety & Forms
Testimonials
"I loved every minute of the tour into North Cascades National Park! Stephanie showed me several wonderful outlooks and towns with Lake Diablo as the most astonishing highlight. We also took a wonderful hike along the river. Stephanie taught me so much about the local flora and fauna and is wonderful company at the same time! This tour exceeded my expectations in many ways.  I would recommend it to anyone!" Lory, Netherlands
"It was such an amazing experience exploring Skagit county and North Cascade NP with you! I had so much fun and learned a lot about Skagit from you. Today in Seattle it was incredible how I still felt connected with the Mountain ranges from Skagit!  You are the best guide I have ever had by your master skills of preparing and your sweetness of caring. I am thankful for it all." Peace, Thailand
"I attend the north cascade tour last week, the scenery was very beautiful and Stephanie was a very professional guide, she took me to nearly all the attractive place in the park. It is a very excellent tour, highly recommended." Xi, China
Looking for a Multiday Adventure?