NORTH CASCADES GUIDED HIKES
Activity level: easy – moderate – strenuous  CATERED TO YOUR LEVEL
Experience the Great PNW Wilderness on our North Cascades Guided Hikes!
Meander through the enchanting rainforest guarded by its centuries old giants.  Follow alongside rivers and streams incessantly fed by glacier melt water and rainfall.  Saunter around tranquil lakes.  Zigzag up mountain sides to admire snow-capped mountain peaks and glaciers.  Cross expansive sub-alpine and alpine flower-filled meadows.  Hike along the edge of the Salish Sea.
Our North Cascades Guided Hikes follow well-maintained trails around Mount Baker, the North Cascades and Fidalgo Island.  All are dirt trails, with varying degrees of muddiness, rockiness and rootiness, that accommodate all hiking levels. Sturdy waterproof hiking boots and gear is highly recommended.
Time of year, trail/road/snow/ice conditions, unforeseen environmental conditions and weather forecasts dictate trail options.  Winter and Spring hiking is mostly offered on our very scenic coastal trails.
Easy Trails: little elevation gain (150-650 ft) and 1-4 mi round trip.  Suited for all levels.
Moderate Trails: moderate elevation gain (1000-1500 ft) and 4-6 mi round trip.  Suited for intermediate levels.
Strenuous Trails: significant elevation gain (1600-2200 ft) and 6-8 mi round trip.  Suited for avid hikers.
Please contact us for more information on choosing a trail that accommodates your hiking level.
Note: The first booking will set the trail option for the day.  For a different level trail, book on an alternate day.  Please inquire prior to booking.
MAY – OCTOBER
9:30 am – 6:30 pm
$222 Adult
$111 Child (10 & under)
NOVEMBER – MARCH
9:30 am – 4:30 pm
$186 Adult
$93 Child (10 & under)
BOOK MY ADVENTURE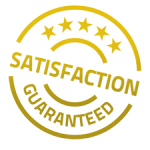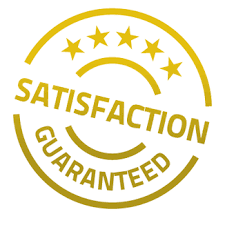 Backed by 30 years of safely guiding Adventures!
Not included: lunch, taxes & fees, and gratuity
Very Small group size: 1-5 Adventurers
What to bring: backpack, lunch/snacks, water, comfortable hiking/tennis shoes and weather appropriate clothing (synthetic, moisture-wicking clothing (not cotton)), baggie & tp, and rain gear.
Pick-up & drop-off locations: Mount Vernon Amtrak train & bus Station, Anacortes Ferry, hotels, motels, B&Bs, AirBnBs, marinas, residences & Airporter Shuttle locations in Anacortes, La Conner, Burlington & Mount Vernon.
FAQs: How do I get to your area? | Where can I stay? | Booking policy | Safety & Forms
"Stephanie asked questions about what I wanted to see and designed a series of hikes that were both visually stunning, informative and the perfect level of physical challenge." Merryl, New York
"Stephanie was a wonderfully knowledgeable guide. I appreciate the effort taken to find a hike that would deliver the experience we wanted as well her incredible knowledge of the plants on the trail. Would recommend Skagit Guided Adventures to both locals and visitors!"  Sweta, Seattle
"Stephanie was the best guide ever! She was knowledgeable, friendly, and attentive. I do not think we could have asked for more in a guide or had a better day. We will definitely be coming back for more adventures!" Scott, Georgia
"It was a perfect day hiking in the Cascades. Stephanie is an amazing guide, very knowledgeable, caring and just a great company for being out in nature. I enjoyed every minute from start to end. I'll certainly keep the pictures of this wonderful day in my mind for a long time – and I will come back!" Claudia, Germany
"One-day hiking trip with Skagit Guided Adventures was amazing and lot of fun! Stephanie is caring, knowledgeable, and flexible to make the most satisfying experience in Skagit county I could never dreamed of!" Peace, Thailand
"If you want to learn about the beautiful Northwest forest ecosystem while having a great day in the outdoors I thoroughly recommend Skagit Adventures. Hopefully I'll be able to revisit the Northwest next year and will definitely want to spend a day or two hiking and learning with Skagit Adventures." Walter, New York
Looking for a Multiday Adventure?