Experience the sights and sounds of our Birds of Winter!
Our Skagit Valley Geese Tour takes you on an Adventure to see the thousands of snow geese & swans that overwinter in our farm fields.  Ready to listen to the cackling cacophony produced by the highly gregarious geese and the unmistakable honking of the swans?
Our local expert birding guide Stephanie will teach you how to identify them by sight, sound and in flight. Also about their migration, reproduction, diets, population status, environmental & human threats, and their impacts on farmlands.  In addition, you'll learn how to use binoculars and be a "Mindful Birder".
Find out how to participate in our ongoing swan and geese research projects in collaboration with local and international researchers.
Frame your photos with stunning backdrops of historical barns, clouds, the North Cascades and Mt Baker!  And in late March, bright yellow daffodil fields will "Color Your Spirit!"
Note: Don't let winter weather deter your enthusiasm for joining our Skagit Valley Geese Tour. Much of the birding can be done from the warmth of our vehicle.  Nonetheless, warm clothing, gloves, hat and rain gear are highly recommended.
Our Skagit Valley Geese Tour accommodates all walking abilities.
FEBRUARY – MARCH
9:30 am – 12:30 pm
1:30 – 4:30 pm
$144 Adult
$72 Child (10 & under)
Activity level: EASY
No birding experience necessary
RESERVATIONS TAKEN UPON REQUEST, PLEASE CALL US AT 360.474.7479
BOOK MY ADVENTURE
"Truly a magical day. Stephanie went out of her way to find birds for my tour. I could not have asked for a better day."
Jennifer, Washington
"I truly loved the Skagit Valley Geese & Swans Eco Tour and learned a lot from Stephanie. It is the best birding tour I've ever experienced!"
Lely, Washington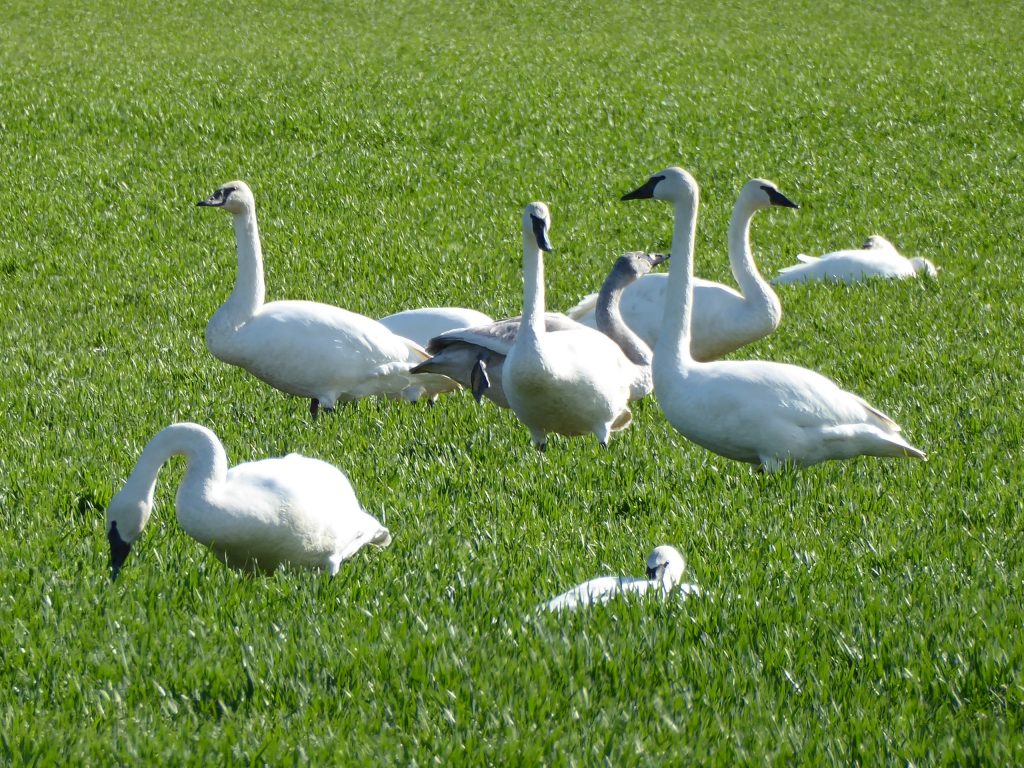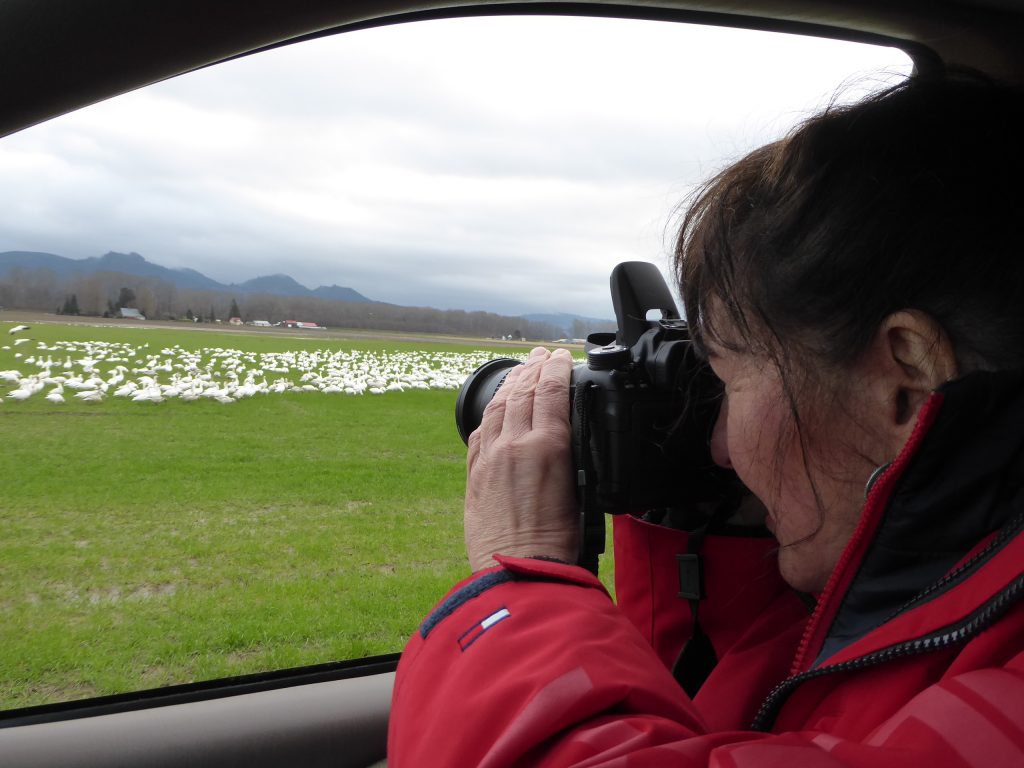 DETAILS
Included: guide, transportation, binoculars
Not included: lunch, taxes & fees, gratuity
Very small group size: 1-5 Adventurers.  Larger groups accommodated upon request.
What to bring: binoculars, weather appropriate clothing (layers, gloves, hat, rain gear), comfortable walking shoes, snacks
Pick-up & drop-off locations: Anacortes, La Conner, Burlington and Mount Vernon
FAQs: How do I get to your area? | Where can I stay? | Booking & Cancellation policy | Safety & Forms
Looking for a Multiday Adventure in Skagit?